The Garden State cleaning company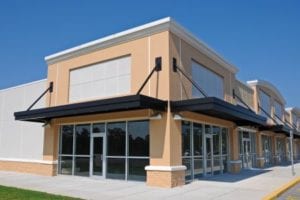 At Parkway Powerwash, we use our local knowledge and expertise of New Jersey's property needs to offer you a wide variety of residential and commercial property cleaning solutions.
A professional first impression
As we specialize in exterior cleaning needs, we have, over time, built-up a particular appreciation for the impact that the curb appeal of your property has on customers and residents.
Because of this, Parkway Powerwash will tailor its cleaning approach to bring out the best aesthetic aspects of your building. We can use a combination of soft washing and power washing, depending on where and what we are treating. We even have a bespoke wood restoration service that cleans your deck of dirt and organic growth makes the surface safer, improves its look, and extends the lifetime of your installation.
High caliber service
Quality and reliability are hallmarks of our business, and we strive to offer you the most appropriate cleaning service for your property. Some buildings will require regular cleaning schedules done with soft washing, while others may need a high-pressure treatment on a one-off basis to tackle some long-overlooked issues. Either way, our expert professionals can assess your needs and advise on the best course of action to make your building give off that clean and professional first impression.
With Parkway Powerwash, you're in safe hands – we'll only ever recommend the most suitable cleaning service for you and your property's needs.
Why choose Parkway Powerwash?
We're here for the long run, and because of that, we offer a 100% guarantee of satisfaction. Pick Parkway Powerwash for exceptional service and a team you can rely on.
User testimonials
Find all our reviews below, and don't hesitate to leave one of your own:
"After my exterior power wash servicing from parkway, I see why they are rated as high as they are!"