Roof Cleaning
 With professional care, your roof will be an investment - in your property value, your curb appeal, and even your insurance compliance. Get superior service and results that last with Parkway Powerwash!
Revive Your Roof
Your roof gets continuous exposure to the elements; there's no hiding from sun, rain, wind, or even snow. So it's no great surprise that buildup accumulates - and when it does, it makes its mark.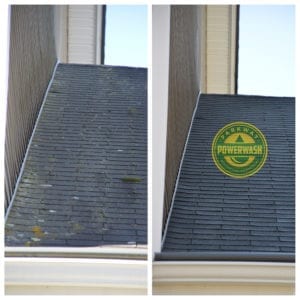 But you also might notice black streaks creeping across your roofing. These stains are caused by a type of bacteria called Gloeocapsa Magma, and it can have a punishing effect on the lifetime of your shingles.
Our solution fights back. With professional care, your shingles can be as they should be: clean, inviting, and functional. We use an innovative soft washing solution that will:
Remove dirt, pollen, dust, and other buildups
Kill mold, algae, moss, and mildew
Protect the quality of your roofing
Lock in quality for the long run
Routine roof washing is the best way to keep your shingles in prime condition for the long run. It's also a key component of most homeowners' insurance policies and keeps you in compliance with your provider.
Expertise in Soft Washing
We exclusively use a process called soft washing for our roof cleaning process. This approach is a low-pressure version of power washing, and it delivers the balance of deep cleaning power and safety your roof needs. With soft washing, you get:
Advanced soft washing equipment that meticulously cleans your roofing
Cleaning products designed to break down and kill all bacterial and spore growth
Expert professionals who know how to bring out the best in your roof
With the expertise of our roof cleaning experts, you can expect your roof to remain in prime condition for the long run. Get the balance of curb appeal and longevity from Parkway Powerwash!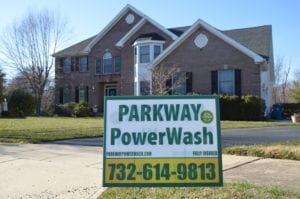 To keep your home looking its best throughout the year, you perform many maintenance tasks. There are many things you can do yourself to keep your home clean and in good shape. But one of the most important home maintenance tasks, roof cleaning, should only be performed by professionals. Without the proper experience, tools, and…